With Cizr, coaches and players watch more matches.
Only the match play, no breaks or downtime.
Singles matches are 15-20 minutes with doubles sets coming in at under 10 minutes.
Our custom video player makes watching matches easy and fun.
All the statistics are tagged directly to the video, putting the action next to the numbers.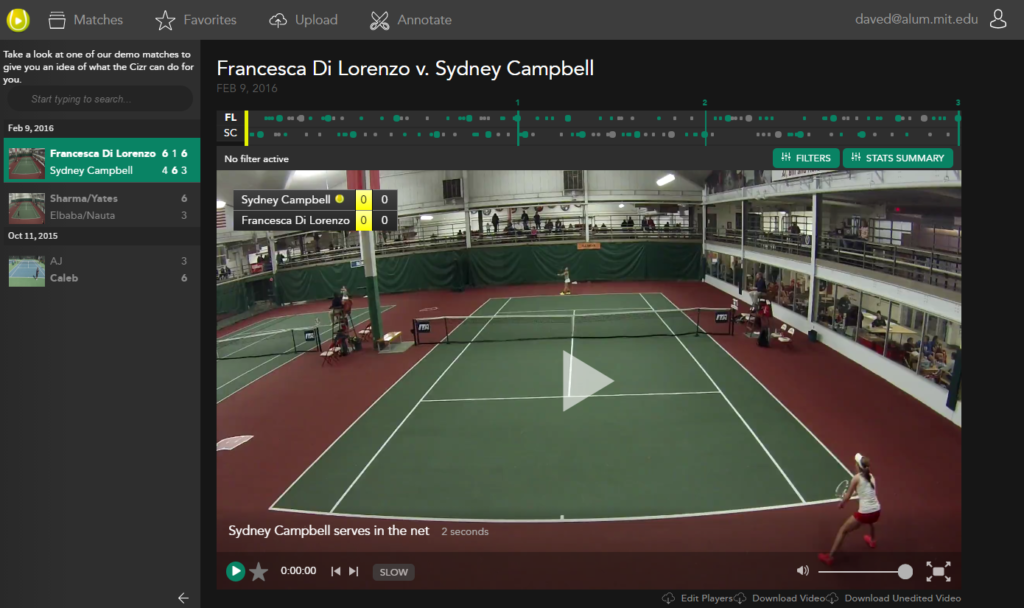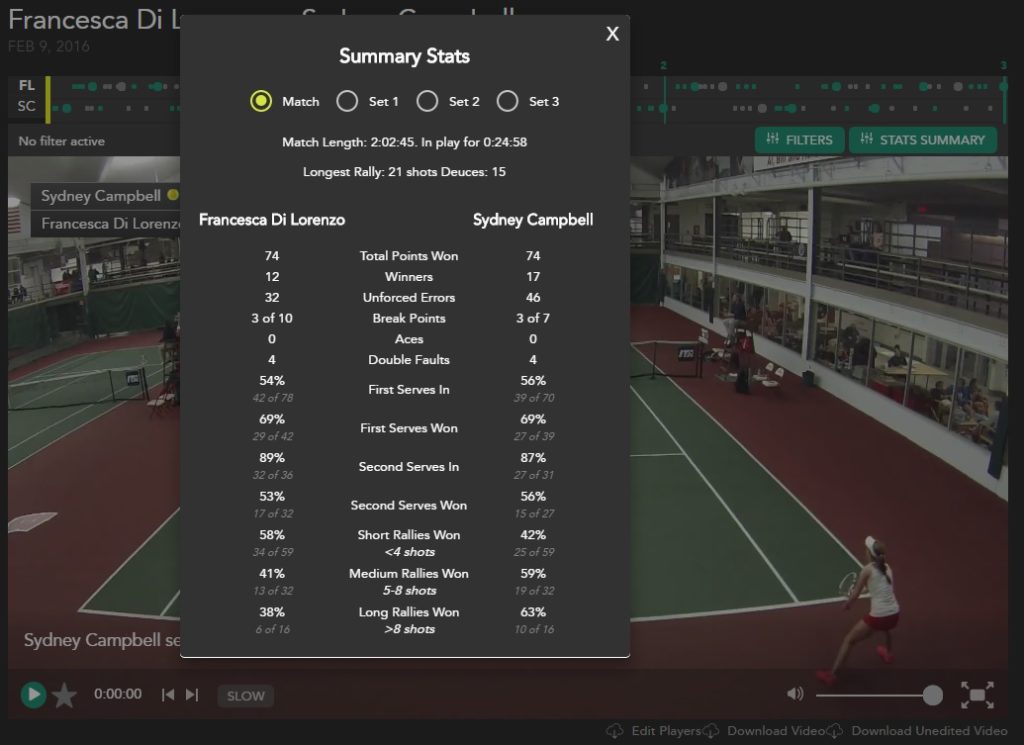 Cizr has been built from the ground up to make using video easier
Upload matches quickly from an Action Cam, your live streaming system, or an iPad.
Matches are done in 2-3 days, sometimes faster.
Everything built into one interface that works across all your devices.
Filters let you dig deep. See how a player performs on No-Ad points or look at forehand errors on the return of serve.
Pricing
Cizr has variety of pricing plans ranging from full coverage of all your competitive matches to pay as you go plans.
Unlimited Plan – $5,000 for the regular season and post season
This covers all official home and away matches for the Spring season and tournaments. Overall this is the best value.
All Home Matches – $2,500 for regular season<
This is a great option for schools with a streaming service that can easily capture their home matches. This option also includes a 25$ discount on a la carta packages for tournaments and away matches.
Fall Season add-on – $1,500 for all matches, $750 for home
Either of the unlimited plans can be extended to include the Fall season. As an added bonus we will give away a free Fall season programs that sign up early.
A la Carte – $800 for 20 matches
The best option for schools on a budget that want to pick and choose the matches they process. A line of doubles counts as half a match.